I was looking for a nice hotel with bathtub to enjoy a staycation with my friend.
So, I looked at many different options and found this place!
This place is not a hotel with front reception. It is more like a homestay place and managed by Perfect Host Suites.
There are no hassles for checking in or out – you'll receive email confirmation with all instructions from management before arrival so there's nothing to worry about!
I have found my check-in process went smoothly.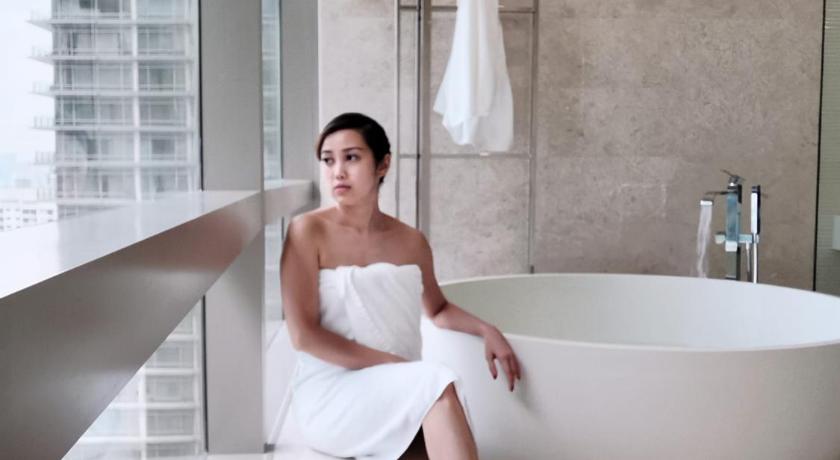 Here are some pros and cons of my stay.
Pros:
The bathtub! The bathtub is big, and can fit 3 people easily
Rain shower head with good pressure
Strategic Location ( It has direct access by bridge and link with Pavilion. )
Room is spacious and comfortable
Basic kitchenette ( Oven, kitchen sink, electric kettle and utensils )
Washing machine
Make up mirror, hair dryer and toiletries
Handbook and guides to use the building's amenities
Smart TV + Netflix
Fast Internet
City view *View of Pavilion and the busy street
Quiet place
Attentive and friendly staff
Cons:
The management advised us to park in an open space parking. The open space parking is opposite to Pullman hotel and entry fee is MYR 8.
But, we want to make sure our car is safe and secure so we parked in Starhill indoor parking, and unfortunately got charged for RM50+ just for one night.
The stained bedsheet was changed after I informed them.
So, I paid RM258 for a night in Executive King Suites. The bathtub made my money worth! 🛀
Overall, PH Suites is perfect for anyone looking to stay in an affordable, yet classy setting. The rooms are large and have a nice bathtub that will make your time at this location feel like blissful luxury!
Agoda link: https://www.agoda.com/en-gb/ph-suites-at-banyan-tree-residences/hotel/kuala-lumpur-my.html ( Not affiliated )