I am no expert in trip planning but i always research the places i want to visit beforehand. Here with few suggestions or tips to people who want to plan for their trips/vacations.
1. Check your schedule.
When to go? Before you plan for short or long vacation, make sure you always check on your company leave policy. Check your project's timeline/roadmaps, and apply your leaves 2 weeks or 1 month before for long vacation or 1-2 weeks before short vacation. Make sure your manager or boss have enough time to arrange for replacement and plan ahead. Set your vacation email and inform your clients who can they contact during your absence. * Remember to do a follow up with your clients when you are back to work.
2. Check for flights and accommodation
Choose your location and flights. For international flights to Europe or Oceania places, i will check with these two websites before go to airline websites.

Skyscanner

Traveloka
For Asia countries or flight not more than 6 hours, i will alway check with airasia, malindo or airasiago.
For all my Bangkok trips, i've been using airasiago, i find it a lot cheaper to book the flights and hotel in the same time. I can also arrange for taxi from airport to hotel or from hotel to airport with airasiago. There was a flight i need to go to airport at midnight 3am, and i arranged a car to fetch me and my friends from a not tourist spot hotel to the airport via airasiago and i am very satisfied with the service. It costs around RM80 for the car from Ladprao, Bangkapi to DMK airport for me and my friend.
For accommodation, you can check on agoda.com, airbnb, booking.com and tripadvisor. Remember to always check on the website policy, or hotel policy before you make any booking. Get a paper copies of your booking. Print out a copy of maps or address to your hotel in the country's language. You can always show the printed address to your driver if they do not understand english very well. Do not get the driver who cannot understand simple english at all.
3. Check the weather forecast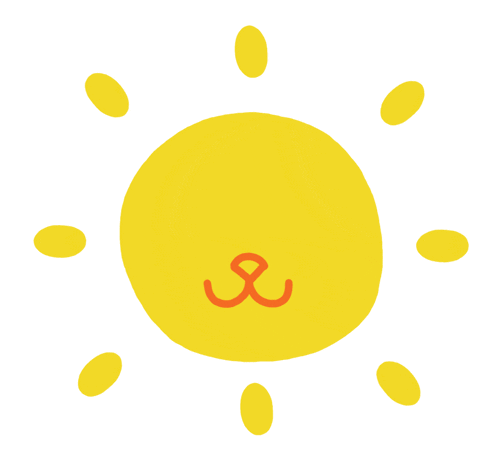 I will check the weather forecast before packing for vacation. I can prepare waterproof jacket if there is raining season, uv cut jacket if is hot summer. Besides, i can also choose the right skincare and makeup to use during the vacation. Sunproof makeup or moist looking makeup, heavy cream or light moisturiser, all depends to the weather.
4. Plan your itinerary

I enjoy free and easy trip, i always plan for 1-2 tourist places or shopping places for a day. If you need to visit multiple places in a day, check with google maps, make your routes and use apps like uber to check the taxi fare. To avoid taxi scam, use google earth to check your places first. As i know, some of the taxi drivers work with travel agency, they will bring you to some unknown places and force you to spend money. Tips: Use waze or google maps to check if the taxi driver using the correct route.
5. Pack your luggage
There are plenty of youtube tutorial to teach you how to pack your luggage efficiently. Check them out on youtube. 7kg for carry on/ hand carry luggage, remember to put your powerbank in your carry on bag NOT in your checked in luggage. I always print a copy of my passport and id to keep in my luggage, in case i lost the original passport or id, a photocopied document can make things easier to resolve. And do not forget a extra padlock to lock your belongings. PS: Make sure you draw a line and state the purpose of the document in your photocopied id and passport.
6. To use credit card or to use the currency notes
I used my credit card to pay most of the time during my visit in Korea.
Reason 1: Some shops offer discount if you use credit card to pay.
Reason 2: It was winter time, my fingers will freeze if i count the money on street.
Reason 3: The rate is only 2 percents higher. By using credit card, i can also collect points.
Reason 4: No need to carry coins bag.
But it is also a trap that makes you overspend.

Check the bank rates, service charges if you want to use credit card. Also, i find it more convenient to use credit card in developed countries.
7. Set a budget
To avoid overspending, you need to set a budget for everything. But to relax, i will only set a loose budget for my trip. Because money is easy to earn back but not the memory.
8. Check for prepaid sim card or rent a wifi box
Depends on what you need and the price for both options. If you travels in a group, wifi box is a cheaper option but you will need to stick with the group all the time. Tourist sim is more flexible for individual but also pricier depends on the country you visiting. In Korea, there is no need for a sim or wifi box! Almost all the places i visited have free wifi and the connection is extremely fast too.
9. Research for tour packages or local activities
There are quite a lot of youtubers making vlog, tour websites with review and the almighty facebook, where you can check out the reviews and price. Ask before you decide.
Hope the above tips can come in handy for you to plan your vacation.